Ensuring a
trouble-free dispensing system.
Managing and maintaining the dispensing process has truly been a real art in production environments. Part-to-part variation, part fixturing issues, materials property variation, dispensing equipment challenges, creating a maintenance schedule, robot programming imperfections and so much more have made automated dispensing an extremely difficult process to control. It is very common to see Manufacturing Engineers tweaking the process on a daily basis just to get by and make it work…not anymore, not with Dispensing System Engineering (DSE) from Coherix.
Coherix has assembled a Dispensing System Engineering Team with countless years of global experience in dispensing systems around the world. The DSE Team understands how the entire dispensing process is engineered. They prepare recommendations for the best system set-up for new programs and retrofits alike, and provide one of the most challenging requirements of the application – expert dispensing robot programming. Offering consultation throughout the entire process: from before equipment is purchased, all the way to when issues occur in production, the DSE Team is there for you.
Before Commissioning
Process Concept
Material and equipment compatibility recommendation
Part fixturing verification and recommendation
Optimize accessibility of the dispensing application
Verify that the Coherix 3D system can inspect the dispensed application
Before Procurement
Dispenser selection
Dispenser options
Robot selection
Robot options
Complete system concept testing
Coherix 3D Adaptive Process Control (APC) recommendations
After Procurement
Verify robot dress-out is compatible with equipment
Application-specific review during simulation
During Commissioning
Installation at Line Builder
I/O mapping and setup
Robot programming optimization (sealer standards)
Setup at Line Builder
Consultation to best configure the dispensing application
Review robot dress-out
Program the equipment and fine tune the dispensing cell
Startup at End User
Confirm the dispensing systems are re-installed correctly
Re-program the robot as required and fine tune the cell on the end user floor
Start of Production
Production Launch
Monitor the dispensing performance and fine tune the robot programming throughout the launch
Verify dispensed bead matches customer specification 
Fine tune Coherix 3D to meet customer specification
Network Coherix 3Ds to one centralized maintenance station (if plant has intra-plant network)
Up To 90 Days After Job 1
Monitor dispensing performance after SOP using Coherix 3D Data Analytics Software
Verify Coherix 3D setup meets production requirements
Ensure the installed dispensing system remains "trouble –free" by training the end user in the proper use of the Coherix 3D and APC solutions, ie: AutoRepair, Z-Tracking, VAC, LocationMaster…
Work with the end user to set up a maintenance schedule for the dispensing cell
For ongoing support after 90 days, see our service offerings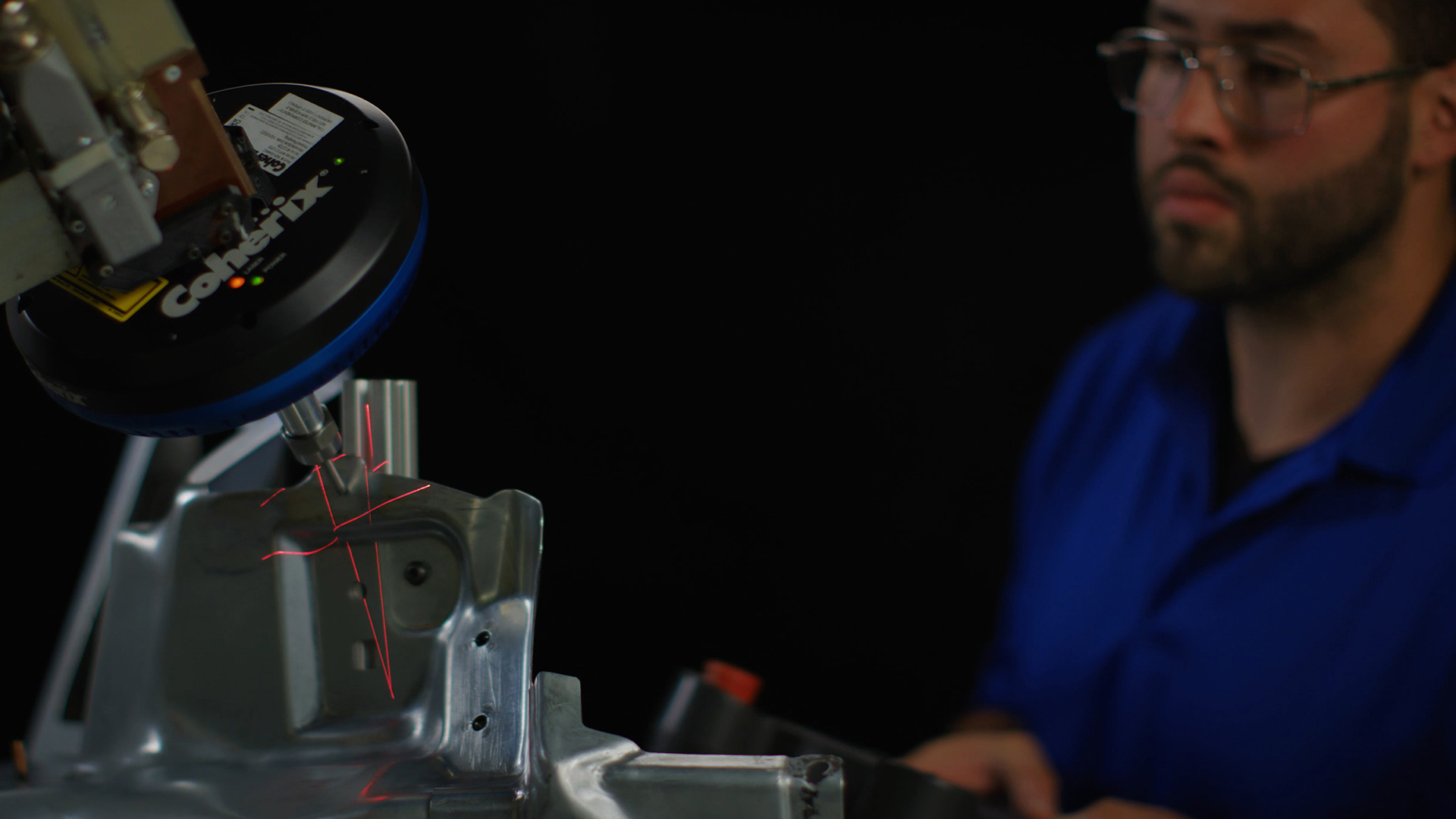 Benefits for Manufacturers
Optimized dispensing cell designs and appropriate equipment selection
Streamlined dispensing production launch
Reduction in skilled labor cost by completing the dispensing robot programming
Optimized bead to maximize production throughput with quality results with the least amount of material
Quickly troubleshoot and resolve dispensing production issues