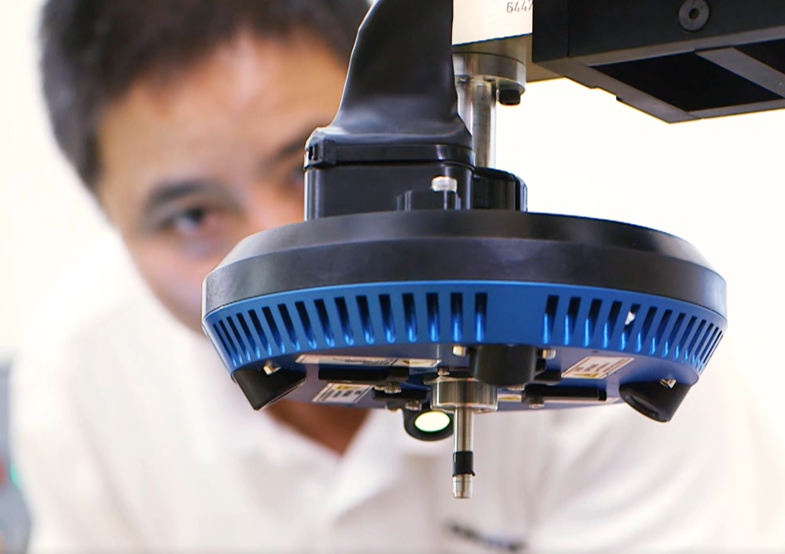 Coherix battery manufacturing customers have implemented AI (artificial intelligence) enabled process control in a variety of dispensing applications. Adaptive Process Control in combination with inline 3D inspection ensures joining quality to prevent dangerous moisture and gas leaks in battery manufacturing.
AI enabled Coherix 3D is utilized in battery manufacturing for:
Controlling the dispensing of battery cover sealants, including polyurethane foam-in-place gasketing (FIPG), extrusion beads, tall urethane beads and self-expanding foam
Managing structural adhesive for battery case assembly
Ensuring the location and volume of Thermal Interface Material (gap filler) meets specification
Inspecting clear hot-melt adhesive that joins pouches in the battery array
Coherix Z-Tracking is utilized to address part-to-part variation and bowing in large battery covers by adjusting nozzle-to-part distance in real-time.
Coherix Data Analytics is leveraged to analyze trends and variation inline, so the right conclusions can be drawn and the necessary measures initiated, enabling continuous improvements in efficiency and quality.
Coherix 3D provides 100% inline robust 3D inspection and process control of the bead as it is being dispensed, providing real-time control of bead volume, height, width, position, nozzle-to-part distance and automatically repairs skips, bubbles, neck-downs and low volume.
Learn about the battery and automotive applications in precision dispensing
August 8, 2023