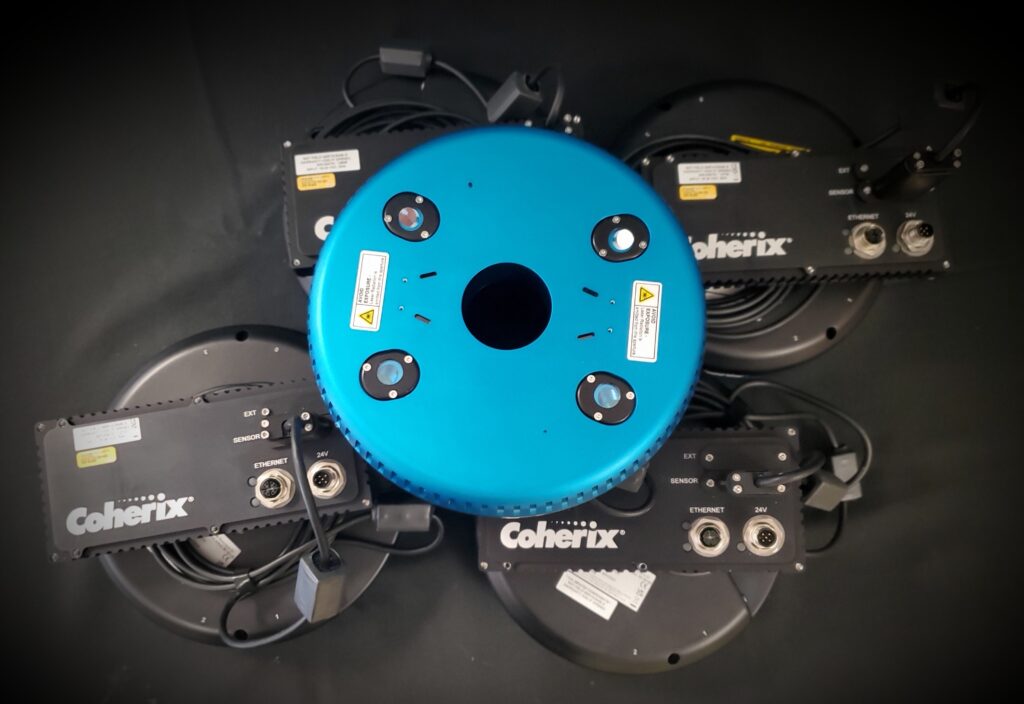 Automated dispensing systems have come a long way in the last 10 years, we sure hope your method of inspection has too!
Coherix inspects in 3D, because your parts are 3D.
3D inspection provides volume measurements, bead location details, robust inspection with same color adhesives and parts, and inline inspection, so there's no need for additional cycle time or floorspace.
Instead of inspecting a 2D image of the part, Coherix is actually inspecting the 3D bead on the 3D part, capturing the volume, location, height and width all at line speed.    
Pair that with Adaptive Process Control solutions that utilize AI and Machine Learning, Coherix ensures maximum throughput and quality in your manufacturing process..
——————————————————————————————————————–
Coherix creates adaptive process control for automated adhesive dispensing, using a 3D laser-based sensor that sees, understands, and proactively corrects in order to minimize error, maximize performance and enable the future – today.
Our 3D machine vision solutions provide eyes with depth perception for robots, enabling customers to manage complex manufacturing processes. Coherix produces the highest performance solutions, which also have the lowest total cost of ownership. Our customers are in the automotive and electronics industries and are large global end-users, line builders, dispensing equipment companies and vision integrators. These customers demand outstanding reliability and Coherix technology delivers exactly that. Headquartered in Ann Arbor, Michigan, the company has operations in the United States, China, Germany, Singapore, Mexico and Japan, and performs business around the world.
June 2, 2022