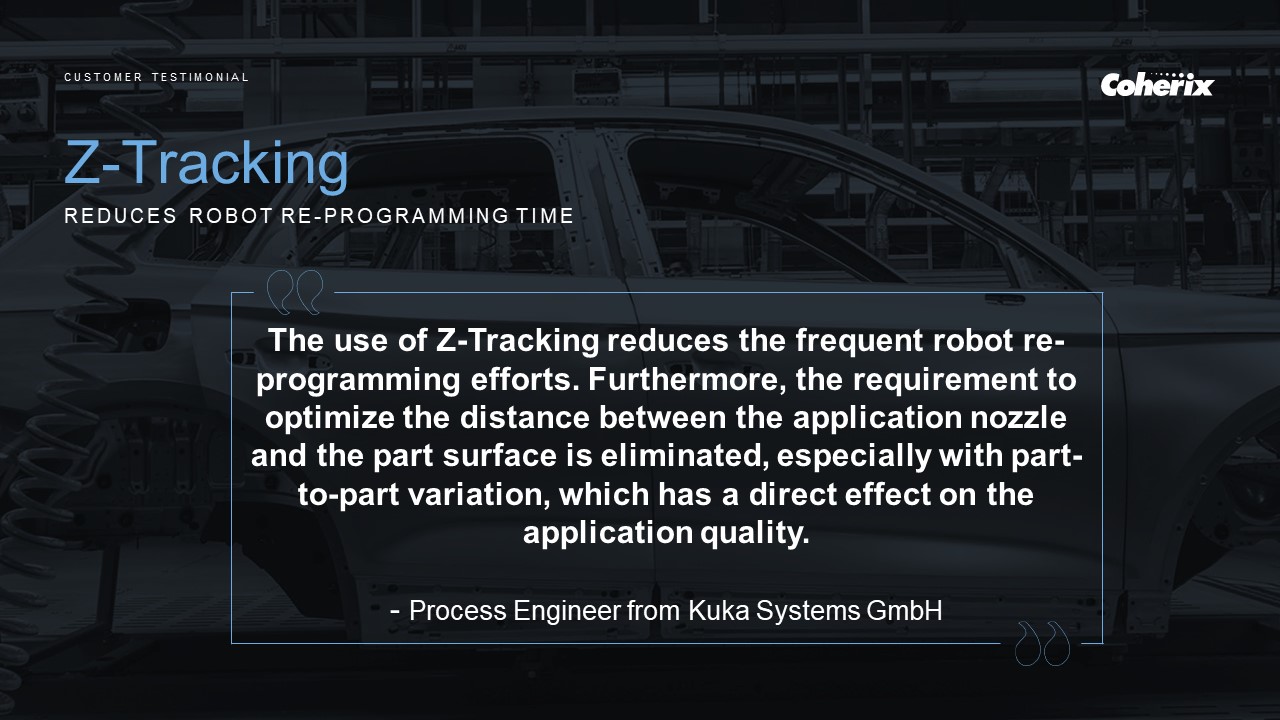 Overcoming part-to-part variation and applying sealant to specification have proven to be major challenges in automotive manufacturing.
To overcome these issues, Coherix 3D provides in-line feedback and real-time nozzle adjustments as the sealant is being dispensed.
Learn more about how Z-Tracking overcomes part-to-part variation
Coherix 3D is a quality assurance system that performs high speed inspection of adhesive and sealant dispensing. The Coherix computer vision system monitors sealant and glue dispensing in-line, providing traceability for potential recall and warranty issues.
March 14, 2023