Coherix Celebrates 18 Years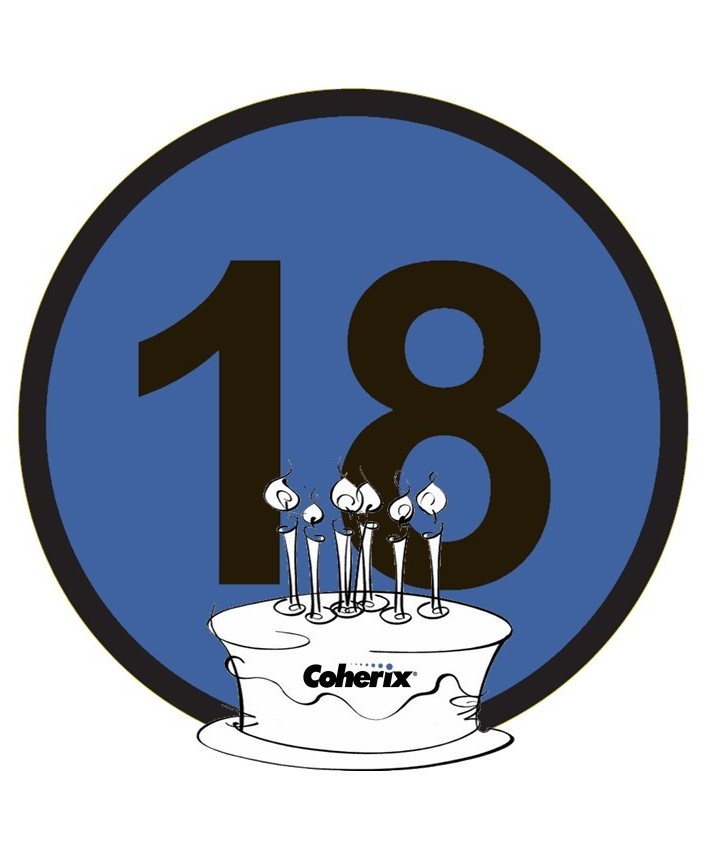 This past weekend Coherix celebrated 18 years of providing inspection and process control for our customers!  
Over the last 18 years our innovative products and software have been used by automotive, electronic and semiconductor manufacturers across the world to improve quality and increase throughput. 
We can't wait to see what the next 18 years brings!
Checkout the global customers utilizing our 3D machine vision solutions