3D Adaptive Process Control systems can significantly reduce automotive assembly capital expenditures and operating costs
ANN ARBOR, Mich. – Coherix has developed technology that could save automakers millions of dollars in the manufacture of cars and light trucks over the next 10 years.
The Ann Arbor-based company's 3D inspection systems and adaptive process control software for the application of adhesives can reduce the number of rivets and spot welds used to assemble vehicle body structures and generate significant cost savings.
A 25 percent reduction in welds for the annual assembly of 100,000 vehicles could deliver variable design-cost savings of $30 per vehicle and save $2.5 million more with a reduction in the need for welding equipment.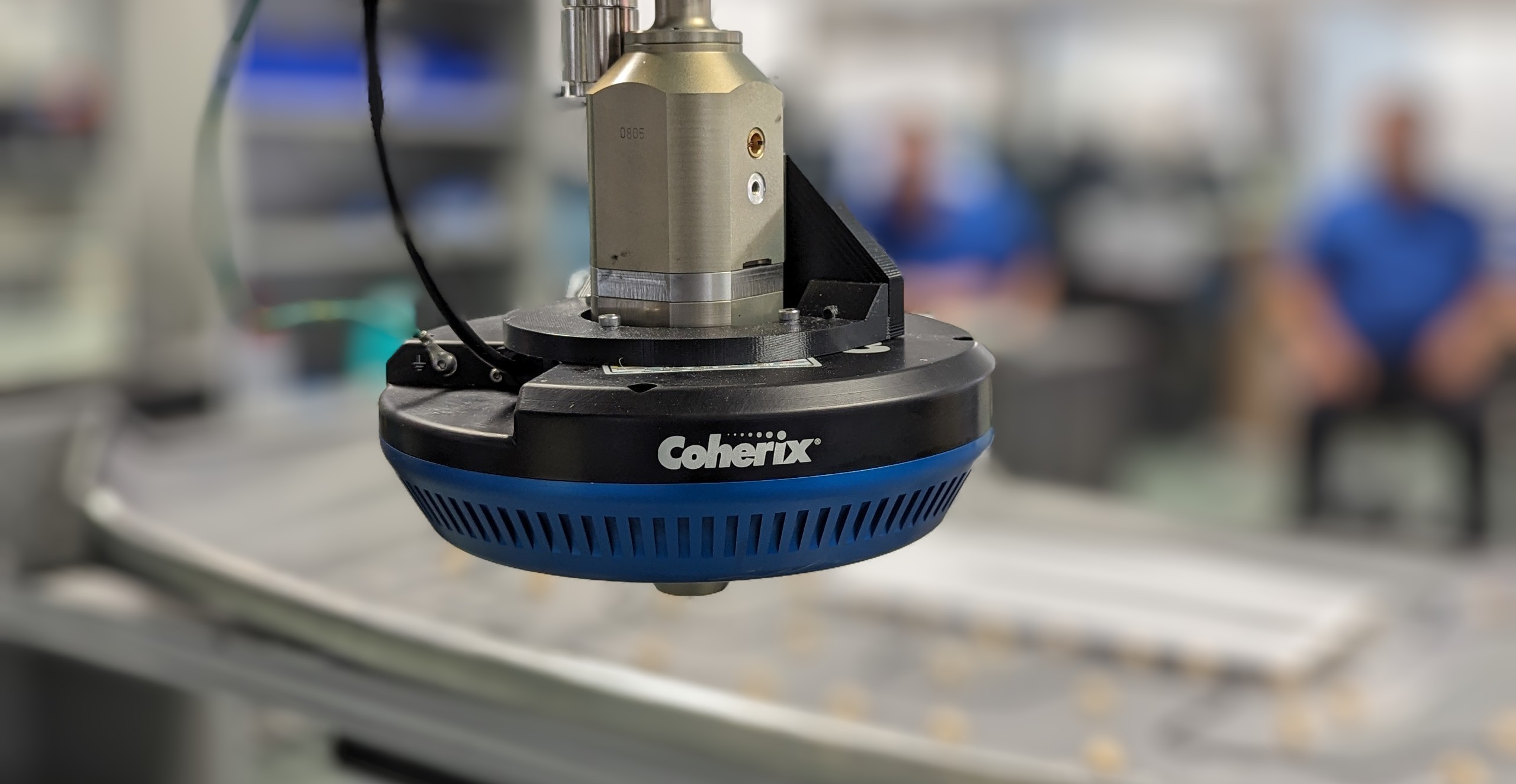 Michael J. Lee, the president of MJ Lee Technical Insight, notes that the aggregate savings for a 25 percent reduction in welds over five years could amount to more than $17 million. In addition to reductions in design and capital equipment expenses, operational cost savings could approach $20 million over a similar period.
Lee adds that a reduction in the use of rivets could save $150 million or more on high-production-volume vehicle lines spread across multiple assembly plant locations.
"Leveraging the increased usage of structural adhesive in automotive body structures has many proven benefits," writes Lee in a 2023 SAE paper titled Invest in Adhesive Dispensing to Reduce Design, Capital and Operational Costs. "It is a well-known method to enable weight reduction in vehicle design."
Lee expects the use of adhesives to significantly increase as manufacturers transition to electrification and seek to reduce weight, improve fuel economy and increase range.
"Automakers can only achieve maximum savings by doing design and engineering work in advance and securing commitments to invest in manufacturing equipment required to move away from welds and rivets very early in the vehicle development cycle," he explains.
"A commitment to adaptive process control technology must take place very early in the product-development program in parallel with a focus on design optimization to minimize the number of spot welds while maximizing the use of structural adhesives."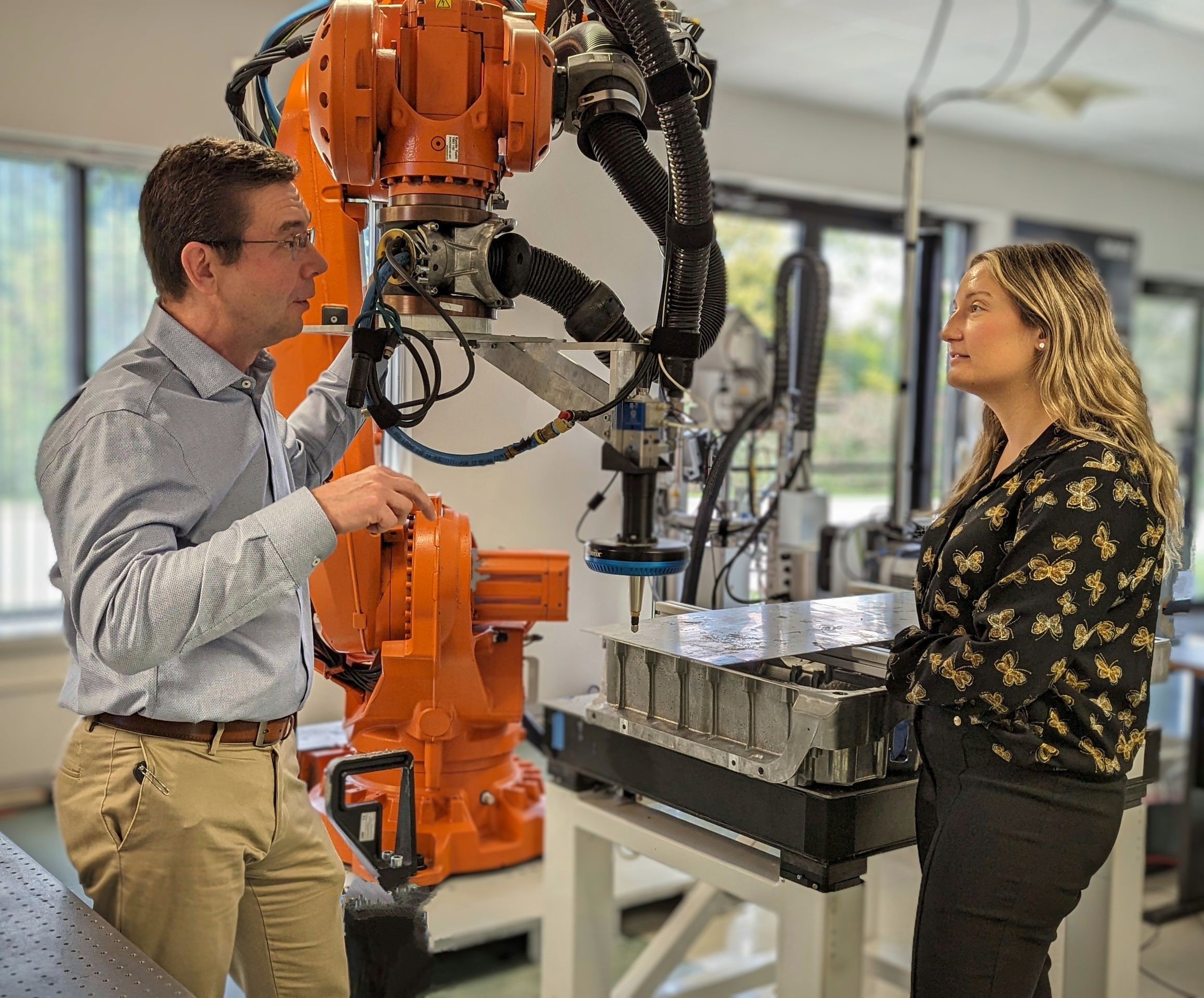 Combining an early design optimization effort with a commitment to adaptive process-control technology is the key to unlocking design, capital and operational cost savings.
Industry-first adaptive process control software with 360 degree laser technology from Coherix provides customers with a 100 percent guarantee that every part will meet specification, according to Dwight Carlson, the company's founder, chairman and CEO.
The Coherix system dispenses a specified volume of adhesive material into a precise location while monitoring the process and actively adjusting volume and placement based on variations from specification.
"Our technology ensures the quality of an entire dispensed adhesive bead on each part and for every part in a batch," Carlson explains. "The system also provides confirmation that every part meets specification and therefore eliminates the need for batch control."
Learn more about Adaptive Process Control for adhesive dispensing
Learn more about Coherix 3D inspection
Explore auto manufacturing resources for dispensing applications
About Coherix
Coherix creates adaptive process-control systems for the autonomous application of adhesives using 3D laser-based sensors that see, understand and proactively correct adhesive applications to minimize error and maximize performance.
The company's 3D computer-vision technology provides "eyes" with depth perception for robots to manage complex manufacturing processes. Coherix provides high-performance solutions with low cost of ownership for large global OEMs, tier suppliers, line builders, dispensing-equipment companies and vision integrators in the automotive and electronics industries.
Coherix 3D™ is an industry-first inline 3D-inspection system that tracks the critically important application of adhesives and sealants in automotive, battery and electronics manufacturing operations.
The company's recently introduced Adaptive Process Control (APC™) technology proactively corrects variations on-the-fly for dispensing applications on assembly lines, reducing downtime, eliminating waste and improving quality.
Headquartered in Ann Arbor, Michigan, the company has operations in China, Germany, Japan, Mexico, Singapore and the United States.
More information is available at www.coherix.com.
November 8, 2023