Ann Arbor, Michigan, March 13, 2019 – Coherix, Inc., a global leader in 3D machine vision technology, attended the Automotive Lightweight Materials Joining, Forming & Manufacturing Innovation 2019 Summit" in Detroit on February 19-20th.
More than 200 elites from the automotive industry attended the Summit and generously shared their knowledge on how to manufacture better lightweight vehicles.
Dr. Zhenhua Huang, General Manager of Coherix (The Americas Regions) presented on the topic: "Structural Adhesive and Sealant Dispensing Process Control", which led to a lively discussion between the attendees.
In addition to the presentation, Coherix also had a live Predator3D™ bead inspection and process control demonstration and gained lots of attention from OEMs, tier suppliers, and potential channel and dispensing equipment partners.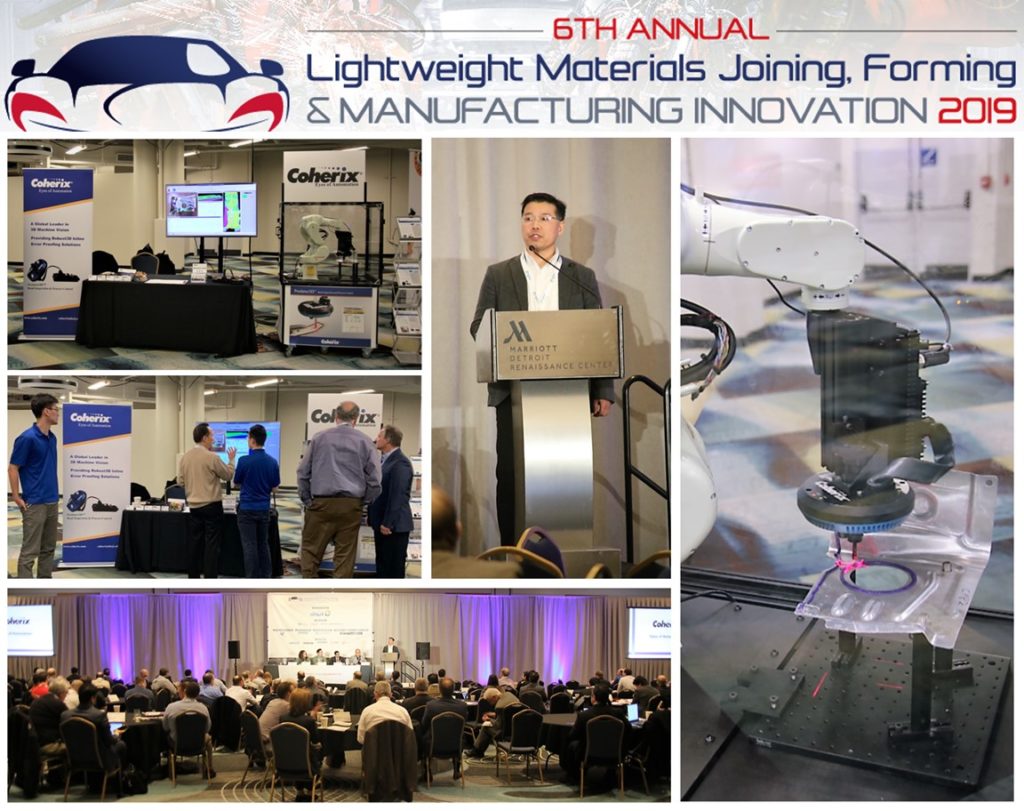 The presentation and live demonstration helped Coherix build momentum and brand influence in the automotive industry. Predator3D's bead inspection and process control technology has the opportunity to positively impact the entire industry's dispensing processes and help carmakers enhance quality and performance.
About Coherix, Inc.
Coherix, Inc. develops and manufactures high-speed, high-definition 3D machine vision solutions that enable our customers to manage high-volume precision manufacturing processes. Coherix solutions are designed for inspection and error-proofing in the automotive, semiconductor, and electronics industries. Coherix is committed to producing the highest performing 3D machine vision products at the lowest Total Cost of Ownership. Coherix customers and partners include global end users, system integrators, and distributors, who demand 100 percent reliability that Coherix products provide. Headquartered in Ann Arbor, Michigan, the company has offices in the United States, China, Germany, Singapore, and Japan.
March 13, 2019