New Coherix Team Member – Josh Anton
Coherix, Inc. a global leader in Three-Dimensional (3D) Machine Vision, is pleased to announce that Josh Anton has joined the Coherix team as Senior Marketing Communications Specialist.
Josh Anton started last week at our Ann Arbor office in the role of Senior Marketing Communications Specialist. Josh has over 15 years of experience in the marketing communications field and holds a BA in Public Relations from Wayne State University. He will help expand the Coherix brand to potential customers and stay in communication with current customers as well. Josh has a strong background in digital marketing and experience with global B2B companies.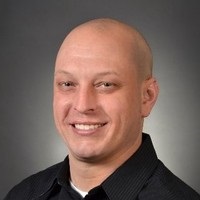 "I am excited to be a part of the Coherix team and help get our message out to the manufacturing community," said Josh. "Please feel free to reach out to me anytime at josha@coherix.com for anything you may need!"