Coherix Names Christopher Pruette Finance Director
Ann Arbor, Michigan, April 17, 2019 — Coherix, Inc., a global leader in Three-Dimensional (3D) machine vision solutions, is pleased to announce the addition of Christopher Pruette as Finance Director effective immediately. His responsibilities include investor relations and securing growth capital.
Mr. Pruette attended the University of Michigan and graduated with a Bachelor of Science Degree, majoring in economics, with specific studies in international trade and game theory. He has been licensed by the NASD as a Series 7 broker, and he played an instrumental role in growing the financial services start up Egan-Jones Ratings Company from "three guys with a dream" to a global concern. The firm was ultimately recognized by the SEC as an NRSRO, whose research is on par with Standard & Poor's, Moody's and Fitch for use in pricing underwriting transactions. Christopher has been a long-term supporter of Coherix as an early investor and financial consultant. His professional interests include financial markets, digital assets, and online capital formation.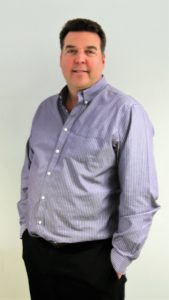 "The addition of Christopher to the Coherix Team, allows Coherix to present a global financial presence to existing and potential investors as we raise critical growth capital to fill out the distribution of our Predator3D™, Robust3D™ and Saber3D™ products and expand our sales, marketing and product development resources globally" Dwight Carlson (CEO and Chairman) announced. "His experience on Wall Street, coupled with his leadership style, will help position Coherix for its next step – our stock to be quoted on a National Exchange."
About Coherix, Inc.
Coherix, Inc. develops and manufactures high-speed, high-definition 3D machine vision products that enable our customers to manage high-volume precision manufacturing processes. Coherix products are designed for inspection and error-proofing in the automotive, semiconductor, and electronics industries. Coherix is committed to producing the highest performing 3D machine vision products at the lowest Total Cost of Ownership. Coherix customers and partners include global end users, system integrators, and distributors, who demand 100 percent reliability that Coherix products provide. Headquartered in Ann Arbor, Michigan, the company has offices in the United States, China, Germany, Singapore, and Japan.
For more information on Coherix, please visit www.coherix.com or contact Christopher Pruette at investorquestions@coherix.com