Coherix Launches Predator3D™ GlassMaster™ Pro For Glass Urethane Inspection and Process Control
Ann Arbor, Michigan, October 31, 2019 – Coherix, Inc. a global leader in Three-Dimensional (3D) Machine Vision is pleased to announce the official release of Predator3D GlassMaster Pro to help automotive manufacturers better control urethane bead dispensing on windshields and glass surfaces.
The correct profile, volume, and location of automotive glass urethane beads are critical to avoiding leaks and assuring structural integrity. Maintaining proper nozzle distance from the part surface is critical to consistently perfect beads. The Predator3D GlassMaster Pro monitors this "Z-axis" in real time and provides the most advanced 3D solution enabling customers to prevent scrap, increase yields while avoiding false rejects, and optimize their dispensing process.
Embedded with Coherix proprietary solution software, GlassMaster Pro provides real-time 3D information on bead height, width, volume, location, and detects skips or neck-downs with no external computer required. GlassMaster Pro bead inspection is not affected by part color or ambient lighting changes, providing robust operation even in "black-on-black" or "gray-on-gray" situations where 2D techniques fail.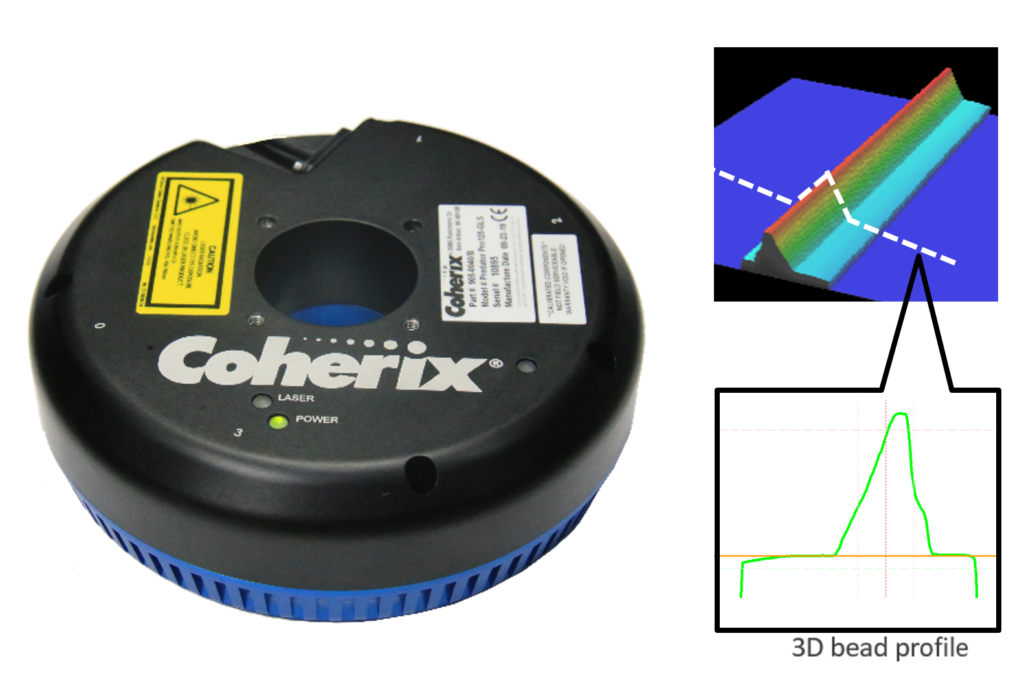 Coherix GlassMaster Pro provides a complete close-loop 3D inspection and process control solution to the high-profile glass urethane bead dispensing process and reduces process variation, minimizes production downtime caused by robot re-programming, improves product quality, and prevents leakage and the incurred expensive rework.
About Coherix, Inc.
Coherix, Inc. develops and manufactures 3D vision for Robots – eyes of automation — that enable customers to manage manufacturing processes. Coherix produces the highest performance solutions which also have the lowest Total Cost of Ownership. Our customers are in the automotive, semiconductor, and electronics industries. Coherix customers are large global end-users, line builders, dispensing equipment companies, and vision integrators. These customers demand 100 percent reliability. Headquartered in Ann Arbor, Michigan, the company has operations in the United States, China, Germany, Singapore, and Japan.