Coherix Announces New VP of Global Sales and Marketing — Jürgen Dennig
ANN ARBOR, MICHIGAN, October 1, 2020 – Coherix, Inc. a global leader in Three-Dimensional (3D) Machine Vision, is pleased to announce that Jürgen Dennig is joining the Coherix team as Vice President of Global Sales and Marketing effective immediately.
Jürgen has over 26 years of experience in the automotive industry in automatic dispensing and vision systems. He holds a MS in Engineering Studies from Esslingen University of Applied Sciences in Germany. Prior to joining Coherix, Jürgen served as the Vice President Electronics within the IAS Division at Atlas Copco. Other positions he held while at Atlas Copco were NA General Manager SCA in Auburn Hills, Business Unit Manager – Automotive SCA and Global Key Account Manager for the Volkswagen Group while at SCA Schucker GmbH (now Atlas Copco).
"We are beyond excited to have Jürgen join our team," said Dwight Carlson, CEO and Chairman of Coherix, Inc. "He brings a wealth of knowledge and experience in sales leadership, global marketing strategy and project management, not to mention his in-depth background of automatic dispensing for automotive and electronics manufacturing."
Jürgen has extensive experience in creating successful global sales strategies for dispensing and vision systems. His expert strategic planning experience, matched with his strong customer relationship building that has extended over the last 26 years, has helped drive advanced technology into the global marketplace.
"I believe that creating added value for the customer is the base for a profitable, sustainable, future orientated business," said Jürgen Dennig. "The 3D vision solutions that Coherix offers are the best in the world and I am truly excited to be a part of this forward-looking organization."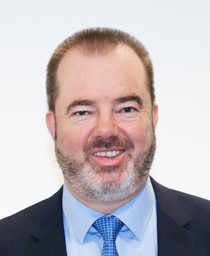 About Coherix, Inc.
Coherix, Inc. develops and manufactures 3D vision (eyes) for robots that enable customers to manage manufacturing processes. Coherix produces the highest performance solutions which also have the lowest total cost of ownership. Our customers are in the automotive and electronics industries. Coherix customers are large global end-users, line builders, dispensing equipment companies and vision integrators. These customers demand 100 percent reliability. Headquartered in Ann Arbor, Michigan, the company has operations in the United States, China, Germany, Singapore and Japan.
Learn more at https://coherix.com/