Ann Arbor, Michigan, September 10, 2019 – Coherix, Inc. a global leader in Three-Dimensional (3D) Machine Vision is pleased to announce RobotOptimize, a new software tool for its Predator3D™ Dispensing Process Control Solution.
Coherix RobotOptimize, works with the Predator3D Bead Inspection solution, and the Predator3D Bead Process control solution. It is an offline software tool which reduces robot programming time and cost by optimizing the dispensing path directly on the plant floor. Robot programmers access RobotOptimize through the Predator3D HMI or directly on any laptop. Robot programmers visualize and enhance dispense paths using software functions interfacing directly with the robot to read, modify, and save robot programs.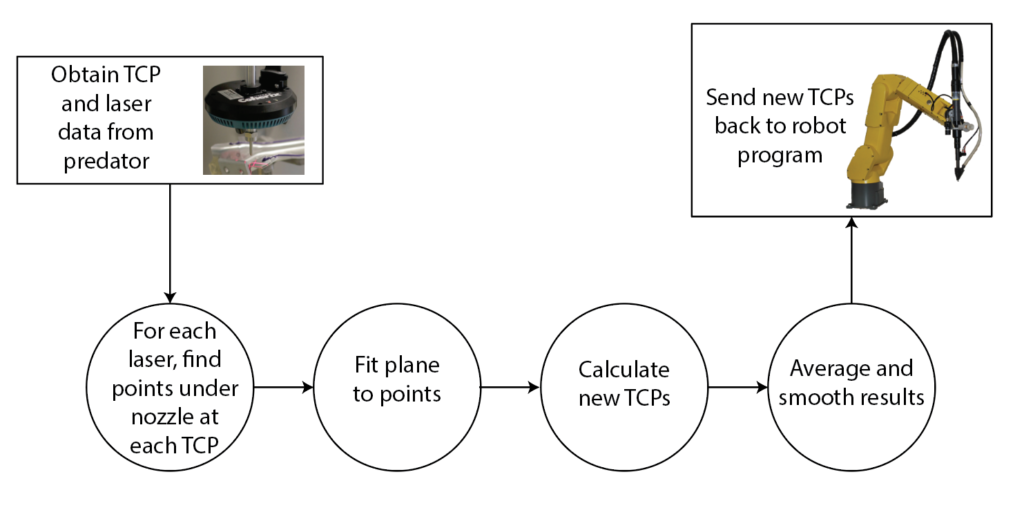 RobotOptimize eliminates the tedious manual adjustment of each point achieving optimal robot paths in less time and with less experience than traditional methods.
About Coherix, Inc.
Coherix, Inc. develops and manufactures 3D vision for Robots that enable customers to manage manufacturing processes. Coherix produces the highest performance solutions which also have the lowest Total Cost of Ownership. Our customers are in the automotive, semiconductor, and electronics industries. Coherix customers are large global end-users, line builders, dispensing equipment companies, and vision integrators. These customers demand 100 percent reliability. Headquartered in Ann Arbor, Michigan, the company has operations in the United States, China, Germany, Singapore, and Japan.
September 20, 2019