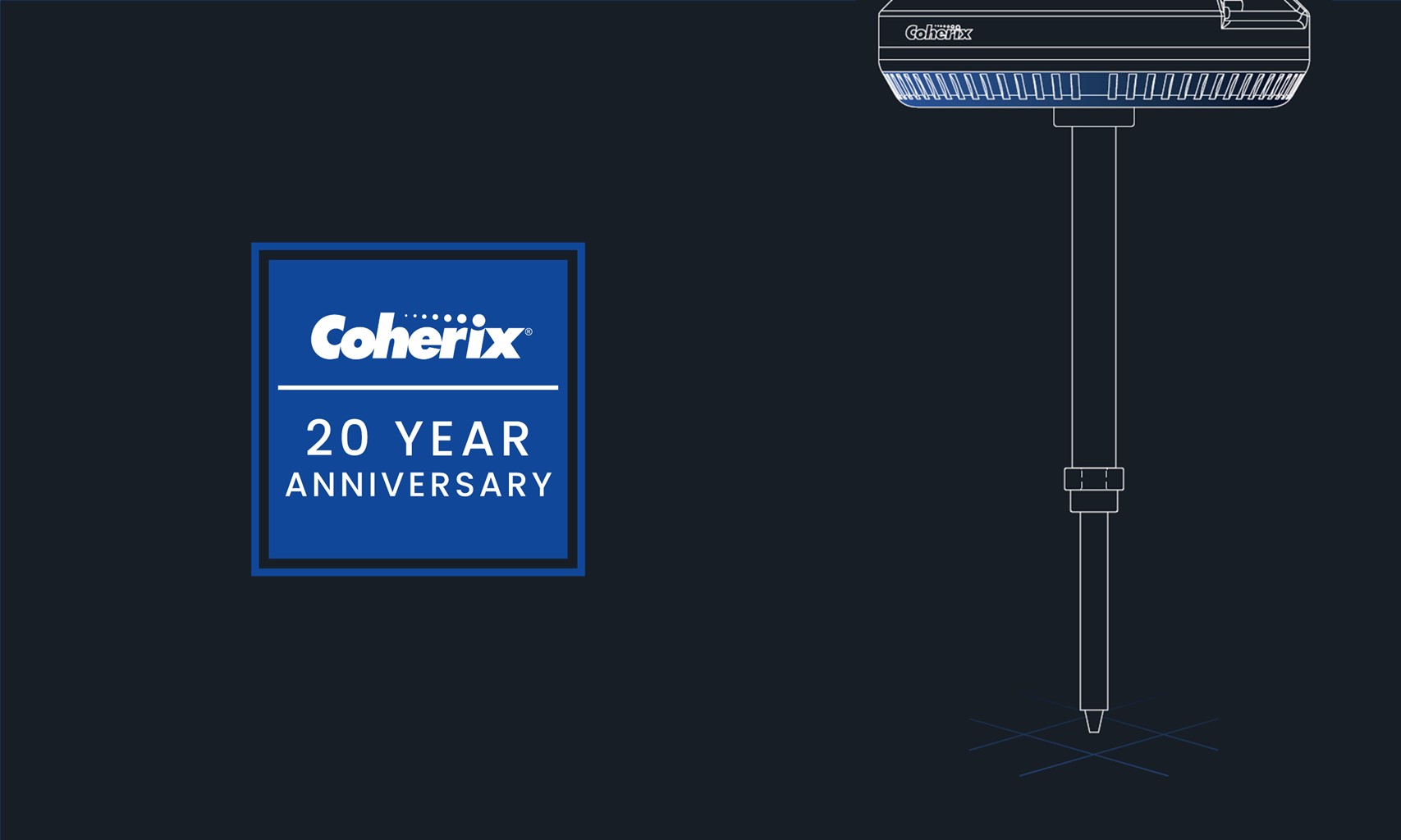 It is an extraordinary anniversary that we are celebrating this week! Coherix is a company that embodies innovation in the world of "The Factory of the Future".
2007: Teamed Up With Panasonic To Develop The "Next Generation of 3D Computer Vision"
Working closely with Panasonic Factory Automation Division, Coherix developed an ultra-high speed 3D inspection and control system for the electronics industry. This huge four-year development project delivered what Panasonic customers were demanding and also became the 3D computer vision software and 3D sensor technology platforms for all future products for Coherix.
2013:  Precision Dispensing Selected As First Market Vertical
Precision dispensing is Coherix's first entry into the Factory of the Future market which Goldman Sachs quantifies as a $250 Billion annual Total Addressable Market (TAM). Having selected their first Market Vertical, the company began to dedicate 100% of its resources to develop an inspection and Adaptive Process Control system to enable the dispensing industry to deliver a "trouble-free" dispensing system at the start of production. The auto industry was the first target of this market vertical.
Now as the market leader, Coherix delivers a 3D computer vision-based inspection system and a software based Adaptive Process Control (APC) capability to maintain "trouble-free" dispensing during the life of the vehicle program. With over 3,500 systems installed, Coherix is paving the way for smooth execution of the Factory of the Future.
A Look Into The Future
As Coherix continually advances the performance capability of precision dispensing, they also recognize the need to use AI and data analytics of big data to perform predictive maintenance. Coherix will continue to be a driving force in the world of factory automation for years to come. The company is committed to continuously advancing their technologies and developing solutions tailored to specific market needs.
Coherix thanks our customers, investors, suppliers, and team members who have accompanied us on this exciting journey.
Here's to the next 20 years of innovation and success!
November 2, 2023