Dependable.
Reliable.
Quality Control.
We understand that customers rely on Coherix for dispensing process control, that's why we manufacture products of the highest quality that are built to last. Every single Coherix product has to pass rigorous testing of the highest standards before it leaves our facility.
Coherix is confident that our products will improve your dispensing process and we stand by the quality of our products, even in the harshest manufacturing environments in the world.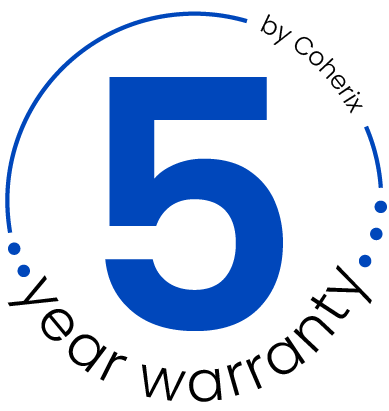 Five Year Warranty on Coherix sensors, processors and software leaves nothing to doubt.
Coherix 3D sensors are rugged and crash-resistant with no moving components. They are IP67 rated, which means all electrical and mechanical components are 100% protected against dust and dirt, and can even operate for at least 30 minutes while submerged under one meter of water. Because of the variation in temperature, humidity and air quality across manufacturing environments, an IP67 rating is a must-have for any production equipment.
Coherix is proud to offer a five year warranty on all processors, software, and Coherix 3D sensor models sold after June 27, 2023*.
For robust inspection and reliable hardware, Coherix is the choice of the most respected, forward-looking companies in the world.
Learn more about Coherix 3D adhesive bead inspection
*Some exclusions apply, discover warranty details by contacting your Account Manager or contacting us.