Dispensing in Electrical Vehicle (EV) Battery Assembly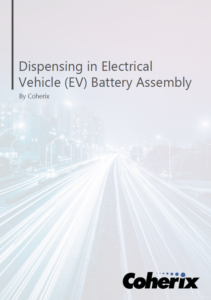 The design and manufacturing of a battery pack must endure a rugged work environment. One of the key requirements is water and air seal performance of the battery pack metal casing assembly. This large seal makes sure no water or fumes can leak through, which is imperative to the performance, functionality and safety of the battery.
This white paper addresses the challenges of heat management, weight management and sealing of batteries that manufacturers face when designing and manufacturing electric vehicle batteries.
Please provide the following information before downloading the White Paper: