ANN ARBOR, MICHIGAN, November 18, 2022 – Coherix, the global leader in Three-Dimensional (3D) Machine Vision and adaptive process control has announced that Jürgen Dennig, former VP of Global Sales and Marketing, is now President of Coherix.
In his new role, Jürgen has full responsibility of the Coherix 3D Precision Dispensing business unit and will use his extensive experience to lead the global team.
For the past two years, he has led the Global Sales and Marketing team, helping Coherix expand their global position in manufacturing across the world. Under his leadership, the company already won new local markets and further strengthened the sales and marketing team, helping Coherix drive advanced technology into the global marketplace.
"I am very pleased that Jürgen will continue to be part of our Coherix success story. He will be instrumental in shaping our global goals as our new president," said Dwight Carlson, CEO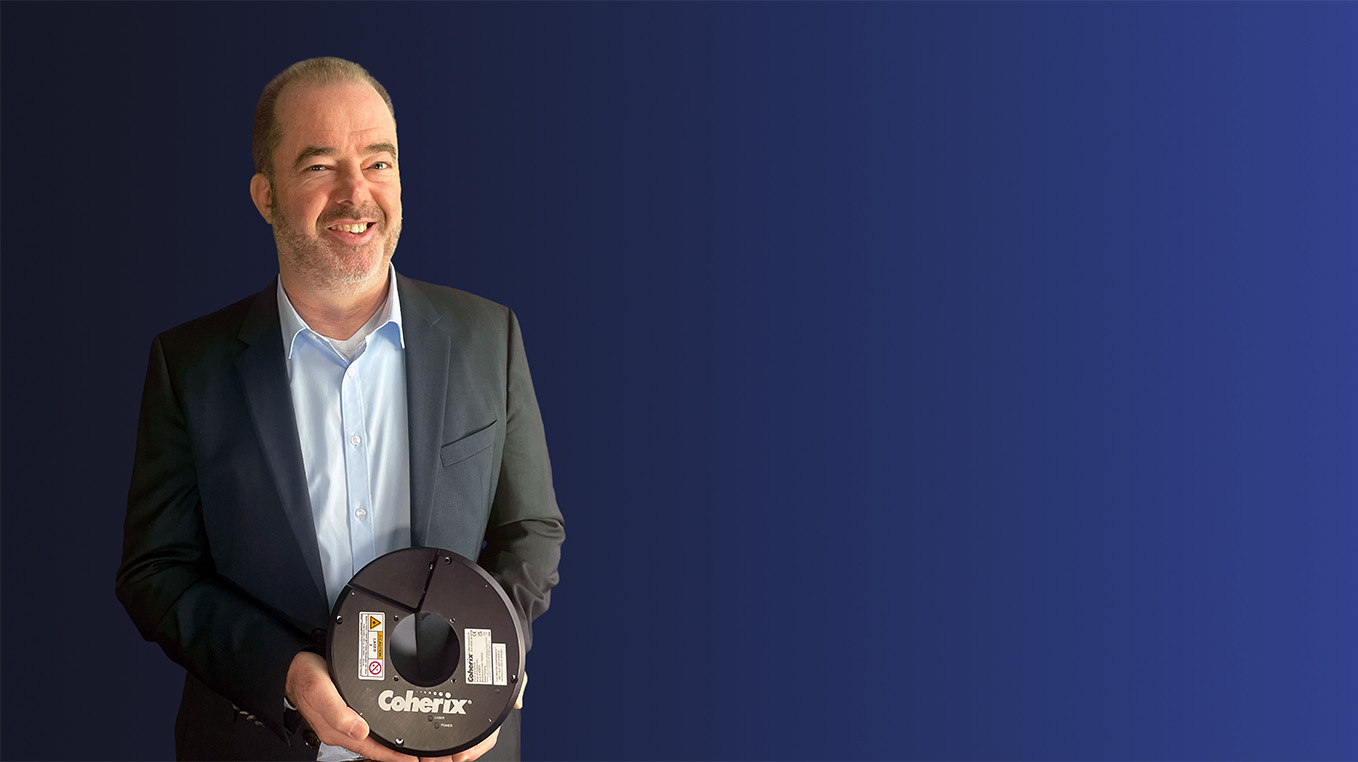 Jürgen has over 28 years of experience in the automotive industry in automatic dispensing and vision systems. He holds an MS in Engineering Studies from Esslingen University of Applied Sciences in Germany.
"I am excited to take on this new challenge at Coherix. Together, with the global team, we will build on Coherix's strengths and create the next dimension of performance," said Jürgen Dennig, President
About Coherix
Coherix creates adaptive process control for automated adhesive dispensing, using a 3D laser-based sensor that sees, understands and proactively corrects in order to minimize error, maximize performance and enable the future – today.
Our 3D machine vision solutions provide eyes with depth perception for robots, enabling customers to manage complex manufacturing processes. Coherix produces the highest performance solutions, which also have the lowest total cost of ownership. Our customers are in the automotive and electronics industries and are large global end-users, line builders, dispensing equipment companies and vision integrators. These customers demand 100% reliability and Coherix technology delivers exactly that. Headquartered in Ann Arbor, Michigan, the company has operations in the United States, China, Germany, Singapore, Mexico and Japan.
Learn more at https://coherix.com/
###
November 29, 2022