Relationships with Leading Manufacturing Automation Groups
Coherix collaborates with leading manufacturing automation groups to stay abreast of current technology and manufacturing issues, trends and our customers' needs.
Leveraging Innovation Technology (LIT)
LIT is an organization bringing together key industry leaders and academic experts to utilize technology to revitalize manufacturing in Michigan and create local jobs. Our CEO, Dwight Carlson, is one of the founding members.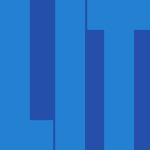 Association for Advancing Automation (A3)
A3 is an association for more than 1,100 automation manufacturers, component suppliers, system integrators, end users, research groups and consulting firms from around the world that are driving automation forward.
The Association for Manufacturing Technology (AMT)
AMT is a trade association that represents and promotes American providers of manufacturing machinery and equipment.
Automation Alley
Michigan's leading nonprofit technology and manufacturing business association, Automation Alley connects industry, academia and government to fuel Southeast Michigan's economy and accelerate innovation.
Proud to Manufacture in Michigan
This organization assists Michigan's small- and medium-sized businesses to compete and grow. Proud to Manufacture in Michigan works with businesses to develop more effective business leaders, drive product and process innovation, promote company-wide operational excellence and foster creative strategies for business growth and greater profitability.
S.M. Wu Manufacturing Research Center at the University of Michigan
Based at the University of Michigan's Ann Arbor campus, the S.M. Wu Manufacturing Research Center has ties with more than 60 industrial partners, including General Motors, Chrysler, Ford and Boeing, and many of their suppliers. Its research projects have been supported by various government agencies including the National Science Foundation, National Institute of Standards and Technology, Department of Defense and Department of Energy.
SAE International
SAE International is a professional association and standards organizations for engineering professionals in the automotive, aerospace and other industries.